Donald Scher
Donald T. Scher & Associates, P.C.
Attorneys in Firm – 1
Donald Scher is an attorney who has also developed commercial real estate projects and operated his own businesses, his practice involves corporate and general business owners, forming new entities, and protecting the business interests, and Don is an Elder Law attorney who actively practices probate and trust administration, prepares wills and trusts, opens guardianships/conservatorships and protects families, including issues involving guardianship/conservatorship, probate, wills, trusts, estate planning, long term care, estate administration and advance medical directives. Don is particularly active in combatting elder abuse and financial exploitation. Mr. Scher speaks regularly to Bar Association groups and civic groups, and has been a faculty member of the National Business Institute, sponser of legal educational seminars on Elder Law and related subjects. Don has been admitted to practice in Arizona and California, and before the U.S. Federal District Court and the United States Supreme Court.
Read more
2200 E. Camelback Rd., #102
Phoenix
AZ 85255

View map
Web
http://www.donscherlaw.com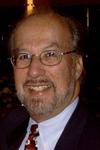 Areas of Practice
Business Law

Elder Law

Landlord & Tenants

Mediation

Probate, Trusts, Wills & Estates

Real Estate and Real Property
States of Practice
Countries of Practice