Charles Dobra
Charles Wm. Dobra, Ltd.
Attorneys in Firm – 1
Mr. Dobra practices in the area of Residential and Commercial Real Estate, Bankruptcy, Traffic and Criminal Defense, Military Law, and Personal Injury Litigation. He is a member of the Du Page and Kane County Bar Associations, and is the former Chair of the Military Law and Veterans' Affairs Committee and the Labor and Employment Law Committee as well. He has authored several law review articles, and is a Rotarian.
Read more
675 East Irving Park Road - Suite 100
Roselle
IL 60172

View map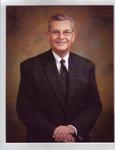 Areas of Practice
Bankruptcy Law

Drunk Driving & DUI Law

Military Law

Real Estate and Real Property

Traffic Law

Veterans Law