Philip Duvalsaint
Philip A. Duvalsaint, P.A.
Attorneys in Firm – 4
Philip A. Duvalsaint, was a software designer, technology consultant, and systems operator for over 10 years before becoming an attorney. He has practiced law for over 18 years and his vast experience in technology benefits the firm's technology based clients. Mr. Duvalsaint's expertise lies in domain dispute resolution, corporate practice, e-commerce, software and technology, trademarks, copyrights, and trade secrets. Mr. Duvalsaint also practices entertainment law and has represented a motion picture production companies, musicians, and other entertainers. Mr. Duvalsaint is licensed to practice in the State of Florida, in the U.S. District Court for the Southern, Middle and Northern Districts of Florida, before the United States Eleventh Circuit Court of Appeals and the United States Court of Appeals for the Federal Circuit. Mr. Duvalsaint was a member of the litigation team with Michael I. Santucci, Melvin K. Silverman, Johnny L. Cochran and Willie E. Gary, in the 2002 landmark case of All Pro Sports Camps, Inc. vs. Walt Disney Company in which he helped obtain a record $240,000,000 verdict for his clients. "A good attorney knows the law and a great attorney knows the judge, but the greatest attorneys know and understand their clients as well as their clients' needs"
Read more
6574 North State Road 7, # 131
Coconut Creek
FL 33073

View map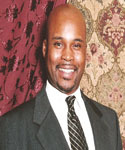 Areas of Practice
Appeals and Writs

Business Law - 18 Years

Computer & Technology Law - 18 Years

Credit, Debt and Collections Law - 18 Years

Entertainment & Sport Law - 18 Years

General Civil Litigation - 18 Years

Intellectual Property - 18 Years

Landlord & Tenants - 18 Years

Real Estate and Real Property - 18 Years
States of Practice
Countries of Practice