ANUJ SHARMA, ESQ.
A SHARMA LAW FIRM, PLLC
Attorneys in Firm – 1
Accomplished Legal Counsel with a strong background in corporate immigration and legal strategies, USCIS & DOL Audits & Compliance, Employment Law, Business & Commercial Transactions, Corporate accounting/payroll, HR Policies and experienced in Mergers & Acquisition law. Excellent organization, planning and decision making skills with a proven ability to balance the needs of the business and the employees, whilst meeting the requirements of the laws and regulations.
Read more
(646) 492-9700
(855) 974-2762

secondary
104-02, 120th Street
Richmond Hill
NY 11419

View map
Web
http://www.asharmalaw.com/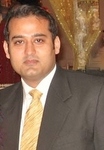 Areas of Practice
Business Law

Criminal Law

Drunk Driving & DUI Law

Family Law, Divorce & Custody

Immigration Law

Labor and Employment Law

Personal Injury Law and Tort Law

Real Estate and Real Property
States of Practice
Countries of Practice