Adam Towers
Bogin, Munns & Munns, P.A.
Attorneys in Firm – 34
Adam S. Towers is a shareholder with the Central Florida law firm of Bogin, Munns & Munns, P.A. He was the founding attorney of the firm's Gainesville office in 2007. Mr. Towers's areas of practice include Business Law, Estate Planning & Probate, and General Civil Litigation. He graduated from the University of California with his B.A. (1998) and received his J.D. from the University of the Pacific, McGeorge School of Law (2001). In his spare time, Mr. Towers volunteers with the Gainesville Area Chamber of Commerce's Entrepreneur Center's ProConsultant program, and has a seat on the Gainesville Civic Chorus's Board of Directors. Bogin, Munns & Munns, P.A. is a full-service law firm with 10 Central Florida locations, over 30 attorneys, and over 35 years in the business of helping people. Common practice areas include Personal Injury, Business Law, Bankruptcy, Wrongful Death, Real Estate, Premises Liability, Auto Accidents, Employment & Labor Law, Family Law, Immigration, and more.
Read more
2700 NW 43rd Street, Suite C
Gainesville
FL 32606

View map
Web
http://www.boginmunns.com/gainesvillelawoffice/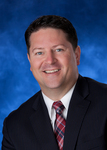 Areas of Practice
Business Law

Elder Law

General Civil Litigation

Landlord & Tenants

Probate, Trusts, Wills & Estates

Real Estate and Real Property
States of Practice
Countries of Practice