Bruce Glotzer
Glotzer & Kobren, P.A.
Attorneys in Firm – 2
Bruce Glotzer at Glotzer & Kobren, P.A. can help our clients recover the compensation they need to pay for medical bills, lost wages, costs associated with disabilities, any future costs as a result of your injury, and much more. From the beginning of your case to the end, we will stand by your side, fight for your rights and help return a sense of normalcy and stability to your life. Every case is handled personally by Bruce Glotzer and partner Matthew Kobren. Unlike other law firms that push cases into the hands of their paralegals and secretaries, our team deals with clients directly. This personalized approach helps us to better understand clients' needs and to build long-lasting relationships. At Glotzer & Kobren, our attorneys provide you with an aggressive, active form of representation. We are here to serve you, communicate with you, and see your case to the end. We do not just work as your attorneys; we see ourselves as your advocate. There is no such thing as a case that is too big or too small for our law firm. With us, you do not just become another client; you become part of the Glotzer & Kobren family. We promise to give your case the attention, time, and respect it deserves. And, our attention to each client is why we have a track record of higher settlements.
Read more
2700 North Military Trail Suite #100
Boca Raton
FL 33431

View map
Web
http://glotzerlaw.com/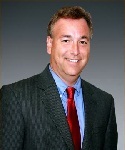 Areas of Practice
Drunk Driving & DUI Law

Elder Law

Medical Malpractice Law

Personal Injury Law and Tort Law

Workers' Compensation Law
States of Practice
Countries of Practice