Corey Cohen
Law Office of Corey Cohen, P.A.
Attorneys in Firm – 1
Full service criminal defense firm in Central Florida. Serving Orange and Seminole Counties. Former prosecutor. Handles all criminal charges from DUI to drug charges. Payment plans available. Call to set up a free and confidential consultation to speak with the attorney.
Read more
605 E. Robinson St., Suite 330
Orlando
FL 32801

View map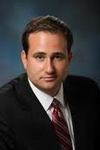 States of Practice
Countries of Practice