Mark Egan
Gunderson, Denton & Peterson, P.C.
Attorneys in Firm – 6
Thank you for visiting our company on LawGuru! Our lawyers have been assisting clients since 1987 in the greater Phoenix area. You can expect high quality legal work devoid of the bureaucracy and increased costs of larger legal firms. Our legal professionals have worked with large law offices in AZ. Now, inside a smaller environment, we offer a more personalized and responsive approach for each of our client's needs. Our attorneys deliver high quality legal expertise in the subsequent areas: Business & Corporate Law Solutions Our AZ business legal professionals are able to deal with tax planning and international tax planning, corporate compliance problems, business resource planning, the development of companies, as well as other business legal services. From franchising your business, to business litigation, contract law, and corporation dissolution processes we have a Phoenix, AZ business lawyer for every need. Immigration & International Business Solutions While establishing assets in the USA investors commonly have to clear up numerous immigration problems. Our Mesa, AZ Investor immigration attorneys can assist with EB-5 visas and other immigration programs for investors and business owners coming from overseas. We also help whenever employers require workers in order to fill particular labor positions, and want to move these employees here from overseas. The business immigration legal professionals at Gunderson Denton can assist you to take care of your immigration and naturalization problems, helping with items like work permits and work visas. Attorney Experienced in Trust, Estate and Business Planning Estate planning lawyers from GDP within Mesa, Arizona can help with protecting your assets in addition to planning your estate and inheritance preparing. A Phoenix, Arizona estate attorney is able to shelter your resources in the event of tragedy, and plan for your wealth to be looked after and guarded. Estate planning lawyers in AZ also can assist with living wills, guardianships, conservatorships, trusts, as well as other legal asset planning solutions. Real Estate Law Litigation/Appellate Practice Collection Matters Probate Law Guardianship/conservatorship Other Civil Practice Employment Law International Tax Planning / Offshore Trusts Franchising Law Speak to our law practice right now at 480-655-7440 or stop by our website at http://gundersondenton.com!
Read more
1930 North Arboleda, Suite 201
Mesa
AZ 85213

View map
Web
http://gundersondenton.com/our-team/attorneys/mark_egan/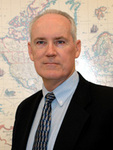 Areas of Practice
Immigration Law - 24 Years
States of Practice
Countries of Practice