Roman V. Hammes
Roman V. Hammes, P.L.
Attorneys in Firm – 1
Roman V. Hammes focuses his law practice on the resolution of business and individual debt issues. He is experienced in business and consumer bankruptcy law, including reorganization under Chapters 11 and 13, liquidation under Chapter 7, fraudulent and preferential transfer litigation and discharge and dischargeability proceedings. A South Carolina native with deep ties to the Orlando area, Roman is a husband and father of two. During his senior year in high school, he cycled cross country from Santa Monica, CA to Charleston, SC in support of the American Cancer Society. At Florida State University, he studied history, frequented Dick Howser Stadium, and met his wife Jenny. Upon completion of law school at the University of Georgia, Roman practiced in Charleston for three years before relocating to Orlando in 2010. Roman enjoys golf, being on the water, and attends St. Margaret Mary Catholic Church with his family. Roman is admitted to practice in the states of Florida and South Carolina, the United States District Courts for the Middle, Southern and Northern Districts of Florida, the District of South Carolina and the 11th Circuit Court of Appeals.
Read more
250 East Colonial Drive, Suite 305
Orlando
FL 32801

View map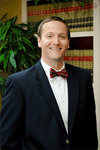 States of Practice
Countries of Practice