Stephen B. Pershing
Stephen B. Pershing, Esq.
Attorneys in Firm – 1
I am an experienced civil rights and liberties litigator, with a combined two decades of service in the ACLU, the U.S. Justice Department's Civil Rights Division, and a D.C. progressive public interest law firm. I have taught civil rights courses at the Wm. & Mary, American University and George Washington University law schools. I serve on the steering committee of the D.C. Bar's Courts Section, and am president of the Virginia ACLU's northern Virginia chapter. I also run a Washington semester program for law students from across the nation. Before law school I was a music producer in public radio. Active classical violinist. Fluent in French, German and Hebrew; some Spanish. Born London, England, to American parents, 1957. High School of Music & Art, New York City, 1975. A.B. Harvard 1979. J.D. Virginia 1987.
Read more
1416 E St. N.E.
Washington
DC 20002

View map
Web
http://www.pershinglaw.us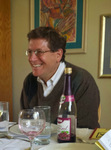 Areas of Practice
Civil Rights Law

Constitutional Law

Consumer Law

Disability Discrimination (ADA)

General Civil Litigation

Medical Malpractice Law

Other Discrimination Law

Personal Injury Law and Tort Law
States of Practice
District of Columbia - Admitted 2006

Virginia - Admitted 1990
Countries of Practice