John Palley
Meissner, Joseph & Palley, Inc.
Attorneys in Firm – 5
We are a boutique law firm, located in the California capitol, assisting people with their needs in the areas of probate, wills and trusts. We work throughout California. We have more information on our website, www.californiaprobate.info Or call us and ask for JOHN PALLEY who has been certified by the state bar of California as a certified specialist in probate, estate planning and trust law.
Read more
1555 River Park Drive, Suite 108
Sacramento
CA 95815

View map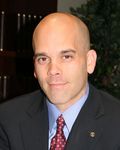 Areas of Practice
Probate, Trusts, Wills & Estates - 17 Years
States of Practice
California - Admitted 17

Utah - Admitted 17
Countries of Practice