David Browde
David A. Browde, P.C.
Attorneys in Firm – 2
We provide personal and prompt attention to your case. Whether it's a matrimonial matter or defense of a lawsuit filed against you, you will always be able to reach the attorney handling your case. Our policy is that your calls should be returned within two hours, and we understand that containing costs is an important part of every matter. For more information on rates, please see our website at browdelaw.com. Our practice encompasses the New York State and Federal systems - we represent clients primarily in the New York City area including the five boroughs, Westchester, Putnam and Rockland counties. David A. Browde is also admitted to the bar of the United States Supreme Court.
Read more
604 Quaker Road
Chappaqua
NY 10514

View map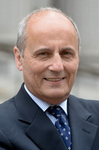 Areas of Practice
Business Law - 9 Years

Computer & Technology Law - 9 Years

Family Law, Divorce & Custody - 9 Years

General Civil Litigation - 9 Years

Intellectual Property - 9 Years
States of Practice
Countries of Practice