Michael Brandabur
Brandabur & Bowling Co., L.P.A.
Attorneys in Firm – 3
Brandabur & Bowling is aggressive and innovative in its approach to the practice of law. We have leveraged technology to allow (1)increased efficiencies, (2) enhance the presentation of your case, be it in trial, arbitration, mediation, or in consultations with oppossing counsel, (3) provide support no matter where you are located and (4) to quickly proceed with your case.
Read more
315 South Monument Avenue
Hamilton
OH 45011

View map
Web
http://www.BrandaBow.com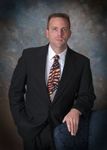 Areas of Practice
Appeals and Writs

Aviation Law

Business Law

Computer & Technology Law

Constitutional Law

Construction Law

Consumer Law

Criminal Law

Drunk Driving & DUI Law

Education Law

Elder Law

Entertainment & Sport Law

Family Law, Divorce & Custody

Federal Tort Claims Act Litigation

General Civil Litigation

Immigration Law

Insurance Law

International Law

Juvenile Dependency

Landlord & Tenants

Medical Malpractice Law

Military Law

Personal Injury Law and Tort Law

Probate, Trusts, Wills & Estates

Traffic Law
States of Practice
Countries of Practice