Nicholas McCarville
McCarville Law, P.L.
Attorneys in Firm – 1
McCarville Law, P.L. is a Consumer advocacy practice. Devoted to assisting consumers with debt related issues and the enforcement of consumer rights. McCarville Law, P.L. is a South Florida law firm that specializes in consumer bankruptcy (chapters 7 & 13), consumer law, lemon law and warranty issues, auto dealer fraud, auto repossession disputes, odometer tampering and odometer roll back issues, auto spot delivery or "Yo-yo" sale disputes, undisclosed vehicle damage claims, auto title issues, auto finance law, usury, Truth in Lending Act claims (TILA), Fair Credit Reporting Act claims (FCRA), general and auto related misrepresentation claims, unfair and deceptive trade practices, debtor/creditor law, collection defense (deficiency actions), real estate law, landlord/tenant evictions, foreclosure defense/mortgage modifications, and other civil litigation matters including personal injury. We Are A Debt Relief Agency. We Help People File for Relief under the Bankruptcy Code.
Read more
Web
http://www.mcclegal.com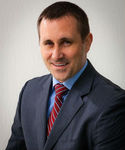 Areas of Practice
Bankruptcy Law - 5 Years

Consumer Law - 5 Years

Credit, Debt and Collections Law - 5 Years
States of Practice
Florida - Admitted 2007

Iowa - Admitted 2011
Countries of Practice