James Patterson
Underwood & Reimer, P.C.
Attorneys in Firm – 3
Our area of practice focuses on the area of consumer law. The past few years, we have represented hundreds of clients with wrongful foreclosure claims and have filed suits against all of the major mortgage companies. We also file suits under many of the Federal consumer protection statutes, such as the Fair Credit Reporting Act (FCRA), Fair Debt Collection Practices Act (FDCPA) and Truth In Lending Act (TILA). My firm also files consumer class action cases under these statutes. We litigate against companies/corporations that take advantage of consumers on a daily basis. We also handle personal injury cases and file Chapter 7 and 13 bankruptcies for consumers in Alabama.
Read more
1(251) 432-9212
1(251) 990-5558

secondary
166 Goverment Street Suite 100
Mobile
AL 36602

View map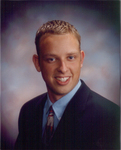 Areas of Practice
Banking Law - 9 Years

Bankruptcy Law - 9 Years

Computer & Technology Law - 9 Years

Consumer Law - 9 Years

Credit, Debt and Collections Law - 9 Years

Federal Tort Claims Act Litigation - 9 Years

General Civil Litigation - 9 Years

Landlord & Tenants - 9 Years

Personal Injury Law and Tort Law - 9 Years

Real Estate and Real Property - 9 Years

Sexual Harassment Law
States of Practice
Countries of Practice