Steven Siegler
Law Office of Steven Siegler, Esq.
Attorneys in Firm – 1
The Law Office of Steven Siegler, Esq. proudly represents New Jersey's executive and professional workforce in all areas of employment law, including discrimination on the basis of age, gender, pregnancy, race, religion, or disability, sexual harassment, whistleblower retaliation, severance package negotiations, breach of contract, non-compete agreements, wage and hour claims, and civil rights violations. We provide experienced, aggressive courtroom representation in all federal and state courts in the State of New Jersey. We have helped hundreds of clients win justice, vindicate their rights, and obtain the financial recovery they deserve.
Read more
197 Rt. 18 South, Suite 3000
East Brunswick
NJ 08816

View map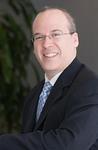 Areas of Practice
Civil Rights Law

Disability Discrimination (ADA)

Labor and Employment Law

Other Discrimination Law

Sexual Harassment Law
States of Practice
Countries of Practice