Tsirina Goroshit
Law Offices of Tsirina Goroshit & Associates, P.C.
Attorneys in Firm – 1
Law Offices of Tsirina Goroshit & Associates, P.C. focuses on US Immigration and Nationality Law. We are located at 275 Madison Ave., 4 Floor, New York, NY. We have experience in handling complex immigration law matters, immigration-related litigation and consular matters, and have successfully represented clients from Former Soviet Union, China, Albania, Europe, Israel and India. Our experience included but not limited to removal/deportation defense/ Asylum, Adjustment of status, including litigation practice associated with delays due to security name checks, naturalization, visa petitions, extension of status, F2 visa,H1-B, K visa, O visa, E visa. We relentlessly fight for your rights in Immigration and Federal Courts. Since Immigration area is a Federal law, we provide services in all 50 States. We are dedicated to provide our client with an efficient and a competent response to the matters that are given to us. The key to success of our firm is based on reputation we acquired over the years and thus satisfaction of our clients is our primary goal. We speak Russian, Hebrew, Mandarin. Contact us to discuss your immigration matter at (212)880-1538 or visit us at www.lawmakesadifference.com.
Read more
275 Madison Ave., 4th Floor
New York
NY 10016

View map
Web
http//www.usimmigrationplus.com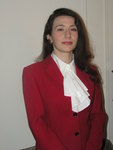 States of Practice
Missouri

Montana

North Carolina

North Dakota

Nebraska

New Hampshire

New Jersey

New Mexico

Nevada

New York

Ohio

Oklahoma

Oregon

Pennsylvania
Countries of Practice