Robert Gleaner
Robert A. Gleaner, P.C.
Attorneys in Firm – 2
People come to lawyers when they have problems. Often, legal fees add to the problems. My firm prides itself in offering good legal representation at reasonable rates. I always communicate with my clients and always return phone calls. I practice in many legal fields, including Family Law, Real Estate, Bankruptcy, Municipal Court practice, Personal Injury and Wills, Estates and Trusts. I would invite you to check out my web page, http://www.ragpc.com, or call me with any questions. Your first consultation is always free.
Read more
415 S. White Horse Pike
Audubon
NJ 08106

View map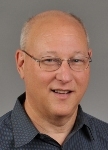 Areas of Practice
Business Law - 30 Years

Drunk Driving & DUI Law - 30 Years

Family Law, Divorce & Custody - 30 Years

Landlord & Tenants - 15 Years

Mediation - 15 Years

Probate, Trusts, Wills & Estates - 30 Years

Real Estate and Real Property - 30 Years

Traffic Law - 30 Years
States of Practice
Countries of Practice