Randall Rozek
Rozek Law Offices, S.C.
Attorneys in Firm – 1
Attorney Randy Rozek is devoted to representing the seriously injured and their family members. He has successfully represented injury victims in Wisconsin and throughout the United States. He provides personalized representation not offered by the large firms that spend the majority of their time and money on television advertising. At Rozek Law Offices, you can rest assured that Attorney Rozek will effectively represent you from the beginning of your case until final resolution.
Read more
407 W. Silver Spring Drive
Milwaukee
WI 53217

View map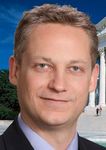 Areas of Practice
Personal Injury Law and Tort Law
States of Practice
Countries of Practice