Timothy Nies
Van Riper and Nies Attorneys, P.A.
Attorneys in Firm – 2
Van Riper & Nies relies on personal attention, open communication, hard work and trust in bringing justice to clients... Van Riper and Nies is a military-veteran owned trial law firm practicing in personal injury litigation, maritime injury litigation, divorce litigation, civil litigation and state and federal criminal defense litigation. Our firm's offices are in Stuart, Jensen Beach, West Palm Beach and Pompano Beach. Attorneys Christian Van Riper, a former Florida Prosecutor, and Tim Nies, a U.S. Army Ranger Veteran, and former senior casualty trial attorney for the largest insurance defense firm in the U.S., bring their unique experiences together in representing clients in Martin, St. Lucie, Indian River, Palm Beach & Broward Counties in all personal injury, divorce, civil litigation and criminal defense cases. Tim leads the firm's personal injury and civil litigation practice. He has spent the past 10 years, first defending well-funded insurance companies and large corporations in complex personal injury cases, including motor vehicle crashes, truck accidents, motorcycle crashes, slip & falls, premises liability, negligent security, medical malpractice, product liability, construction site accidents and maritime injury claims, including cruise ship passenger injury claims, Defense Base Act claims, Longshore and Jones Act claims, then for the past three years prosecuting negligent insurance companies, corporations and individuals for the harms and losses caused to his clients. Tim previously worked with one of the most prominent divorce attorneys in South Florida. Christian, our firm's principal criminal defense attorney, who in addition to being a former Prosecutor, was a Law Clerk for the Florida Supreme Court and an Investigator with the Department of Children and Families (DCF), handles a broad range of criminal defense cases, including serious felonies, drug charges, violent offenses, DUIs, and complex federal crimes such as wire fraud and bank fraud. Tim and Christian, try all cases together as a powerful trial team. Our attorneys and professional staff are known for providing a high level of personal attention for our clients. We are here for them when they need us most, day or night. Whether we are representing a criminal defendant, a client with a serious and life-changing injury, a spouse seeking a divorce, or a landord or tenant in an eviction proceeding, our attorneys are dedicated to our clients' needs and leave no stone unturned in advocating for our clients' interests.
Read more
900 SE Ocean Boulevard, Suite 140-E
Stuart
FL 34994-3509

View map
Web
http://www.vanriperandnies.com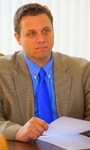 Areas of Practice
Administrative Law - 10 Years

Admiralty Law - 10 Years

Consumer Law - 10 Years

General Civil Litigation - 10 Years

Landlord & Tenants - 7 Years

Military Law - 3 Years

Personal Injury Law and Tort Law - 10 Years

Products Liability - 10 Years

Veterans Law - 3 Years
States of Practice
Countries of Practice