Howard Mishkind
Mishkind Kuwlicki Law Co. L.P.A.
Attorneys in Firm – 3
Mishkind Law Firm Co. L.P.A. is a small plaintiff law firm dedicated to the representation of personal injury victims. We have extensive trial experience throughout the State of Ohio and have obtained multi-million dollar verdicts and settlements for our clients in the area of medical and hospital malpractice. Our team of attorneys and nurse legal assistants will provide you with answers to your legal questions and will aggressively and competently represent your interests. We have over 60years combined experience in handling complex medical malpractice and catastrophic injury claims. Our attorneys are recognized throughout the State of Ohio for our representation for ethical and competent representation of victims of negligence. Call or email us and let us see if we can help you protect your legal rights.
Read more
23240 Chagrin Blvd
Beachwood
44122

View map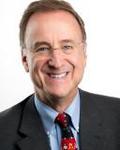 Areas of Practice
Federal Tort Claims Act Litigation - 31 Years

Legal Malpractice Law - 31 Years

Medical Malpractice Law - 31 Years

Personal Injury Law and Tort Law - 31 Years
States of Practice
Countries of Practice