Christopher Vaughn-Martel
Charles River Law Partners, LLC.
Attorneys in Firm – 3
Vaughn-Martel Law is a general practice civil litigation firm providing legal services to a unique client base of small businesses, individuals, and families throughout Massachusetts. Our Firm, attorneys, and staff are dedicated to providing quality legal advice and representation, with special attention to our clients' diverse goals and needs. Our Firm's boutique focus on the GLBTQ community continues to make us a leader in the rapidly developing areas of civil rights, family law, reproduction and adoption, and estate planning. We invite you to learn more about us by exploring this site, or by contacting us by phone or e-mail. Be sure to check into our Firm's legal blog, http://vaughnmartel.wordpress.com, for legal updates, news, and resources.
Read more
1180 Washington Street, Suite 101
Boston
MA 02118

View map
Web
http://www.charlesriverlawpartners.com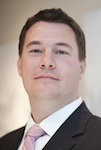 Areas of Practice
Consumer Law

Credit, Debt and Collections Law

Elder Law

Family Law, Divorce & Custody

General Civil Litigation

Insurance Law

Labor and Employment Law

Landlord & Tenants

Mediation

Personal Injury Law and Tort Law

Probate, Trusts, Wills & Estates

Products Liability

Real Estate and Real Property

Tax and Taxation Law

Traffic Law
States of Practice
Massachusetts - Admitted 2006
Countries of Practice