Jason A. Richman
Jason A. Richman, Esq.
Attorneys in Firm – 1
Jason A. Richman , Esq., More than 19 years practicing in the areas of construction accidents, medical malpractice, products liability, and other claims involving significant injuries, including injuries at work and from automobile collisions. Scaffold accidents and other elevation related injuries to construction workers. Extensive experience in appellate advocacy.
Read more
Jason A. Richman, Esq., P.O. Box 312
Victor
NY 14564

View map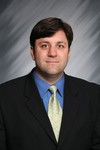 Areas of Practice
Personal Injury Law and Tort Law - 20 Years
States of Practice
Countries of Practice