Cory Wall
Cory R. Wall, Attorney at Law, P.C.
Attorneys in Firm – 1
Cory R. Wall has over 25 years experience and is a member in good standing of the State Bars of both Utah and California. Cory is an aggressive and tenacious attorney committed to his clients. He and his friendly staff work very hard to educate his clients about their legal situation and options. After deciding on a plan, he and his staff are committed to keeping his clients up to date as to the legal proceedings. This is done through email, mail, consultations and phone contact. He works hard to help teach his clients to be a team member and save money on legal fees. For instance, he encourages his clients to draft a summary of their legal situation and experiences that have led them to him or to review pleadings, discovery and responses. Cory works very hard with your case management to ensure that items are filed timely and efficiently.  He is a very experienced, savvy family law attorney that comprehensively understands Utah family law and easily drafts documents to protect your interests taking into account the personal dynamics of your case. He utilizes and understands the latest technology to manage your case personally in his office with billing and case management software, calendaring, emailing, scanning of documents, etc. which subsequently saves you money.  He regularly sends you detailed bills accounting for your retainer which helps you understand where your money is going, what is happening and the progress of your case. Call for a free 30 minute initial consultation at 801-274-3100. He is an experienced trial lawyer able to navigate the labyrinth of the legal maze to attain the best possible solution for his clients. You will be impressed with Cory and his demeanor in court. He is in control and succinct with his thoughts with powerful presentation of details needing to be brought to light to a judge or commissioner. In his 20 years of experience, he is keenly aware of interpersonal dynamics and knows how to manage himself with judges, mediators, attorneys and child custody evaluators. He has successfully handled many high conflict divorce and family law cases. He and his staff understand how the family law process works first hand by having gone through a divorce himself. He is now successfully remarried and has three step-children in a blended family with his three children from his first marriage. His wife Deanna comes into the office to manage his practice and assist his clients. Both Cory and Deanna, have sensitivity when managing these family law situations. Cory has acquired a well respected reputation of aggressively representing his clients in divorce and other family law matters including the complex and difficult issues surrounding paternity, child custody, alimony, grandparent rights, property and debt division.  Cory has personal high standards and this quality is reflected in how he works, dedicates himself and manages his cases.
Read more
2168 E. Fort Union Blvd
Salt Lake City
UT 84121

View map
Web
http://www.walllegalsolutions.com/Bio/CoryWall.html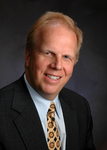 Areas of Practice
Family Law, Divorce & Custody

Mediation

Personal Injury Law and Tort Law
States of Practice
Countries of Practice