David Freidberg
Law Offices of David L. Freidberg, P.C.
Attorneys in Firm – 1
David L. Freidberg is an experience criminal defense lawyer specializing in felony and misdemeanor matter in the greater Chicago area and DuPage County. Mr. Freidberg has a reputation for zealous representation of his client as well as having earned a great deal of respect from the judiciary and the State's Attorney's office. David Freidberg represents clients charged with all manner of state or federal criminal charges, including battery, robbery, burglary, domestic violence, drug crimes, sex crimes, violent crimes, white-collar crimes, retail theft and armed robbery. We do not judge our client and believe that every one of them deserves the best defense available.
Read more
70 W. Madison Street, Suite 1450
Chicago
IL 60602

View map
Web
https://www.chicagocriminallawyer.pro/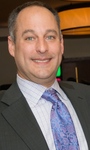 States of Practice
Countries of Practice