robert roemer
Robert Roemer & Associates,P.A.
Attorneys in Firm – 1
I have been practicing law in the State of Florida for the past 30 years and also have been a member of the following Sections: Business Law, Criminal Law, Family Law and Real Property and Probate Law. Although my main office is in Palm Beach Gardens, I have worked closely with other attorneys throughout the State of Florida. I look forward to assisting you in resolving your legal matters. Recently, I have been representing clients in mortgage foreclosure,loan modifications,short sales,etc.I have created a virtual law firm to provide legal services to clients by using my website which contains a law library available(for free) on my web site.Also, I have made my legal advise available in person,by telephone, and by e-mail to better assist clients to get legal advice and information in a cheaper and more efficient manner.
Read more
(561) 694-6745
(561) 502-1297

secondary
11380 prosperity farms road suite 204
Palm Beach Gardens
FL 33410

View map
Web
www.FloridaLegalServicesOnline.com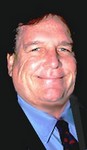 Areas of Practice
Business Law - 30 Years

Criminal Law - 20 Years

Mediation

Probate, Trusts, Wills & Estates - 25 Years

Real Estate and Real Property - 30 Years
States of Practice
Countries of Practice